CONTENT MANAGEMENT SYSTEM
FOR PUBLISHERS
Role: Project Lead, Wireframe/ UX Design
Team Members: 4 Developers
Professional Work at Next Paper Media
December 2012 - February 2013
After we acquired more than 50 publishers on Tapzin and developed white labeled magazine apps for each publisher outside of Tapzin, we developed a more advanced content management dashboard so that publishers can upload the content by themselves, access it easily to check stats, and manage push notifications to send the push to the right target user.
The need to improve the old system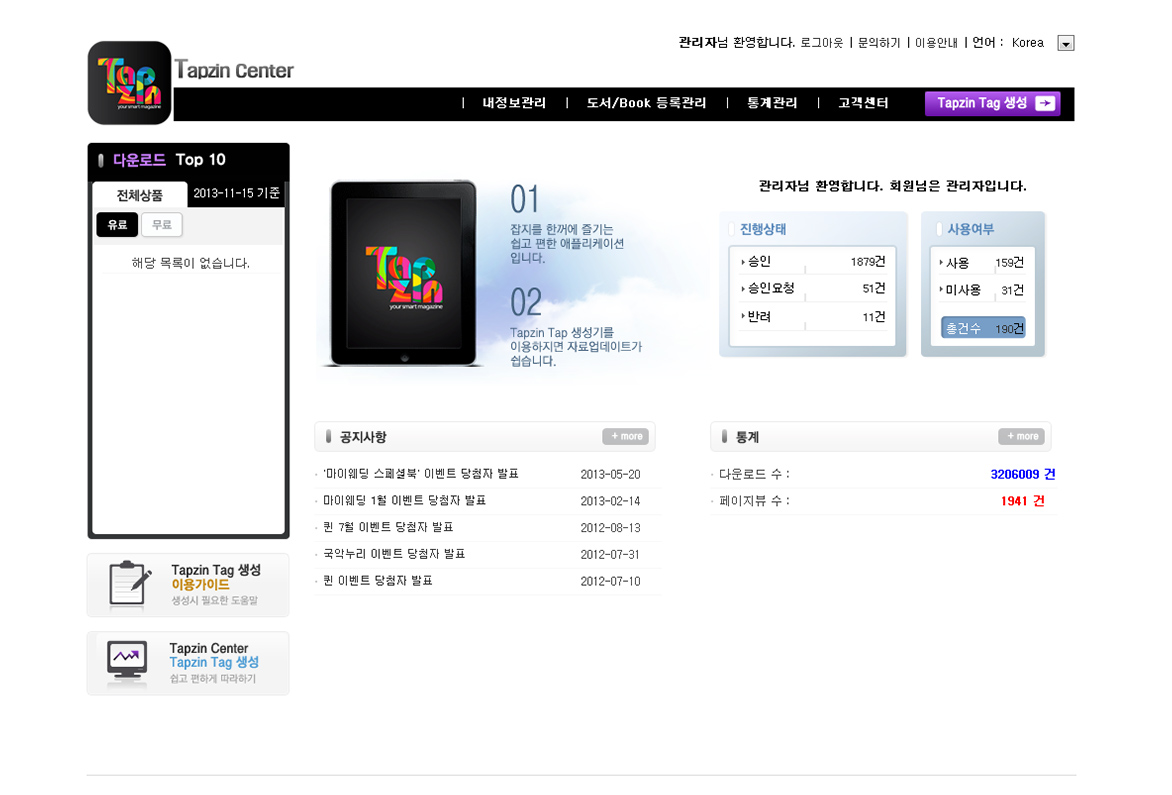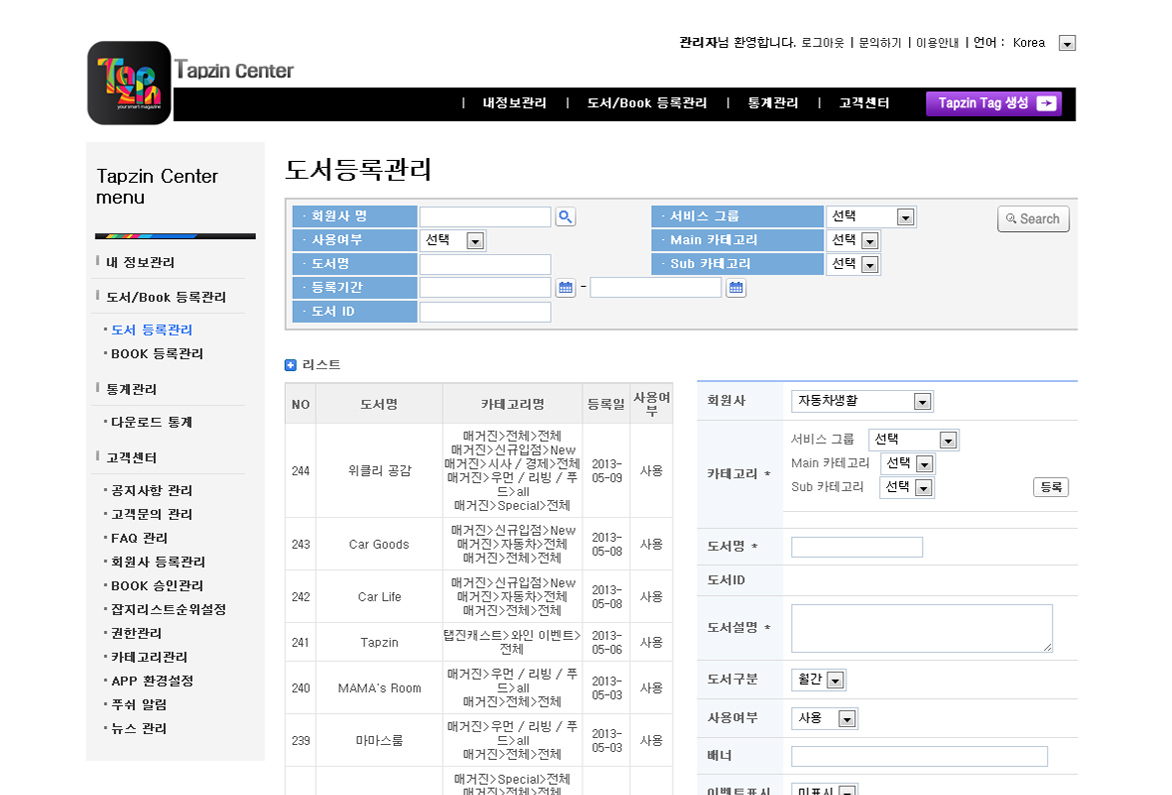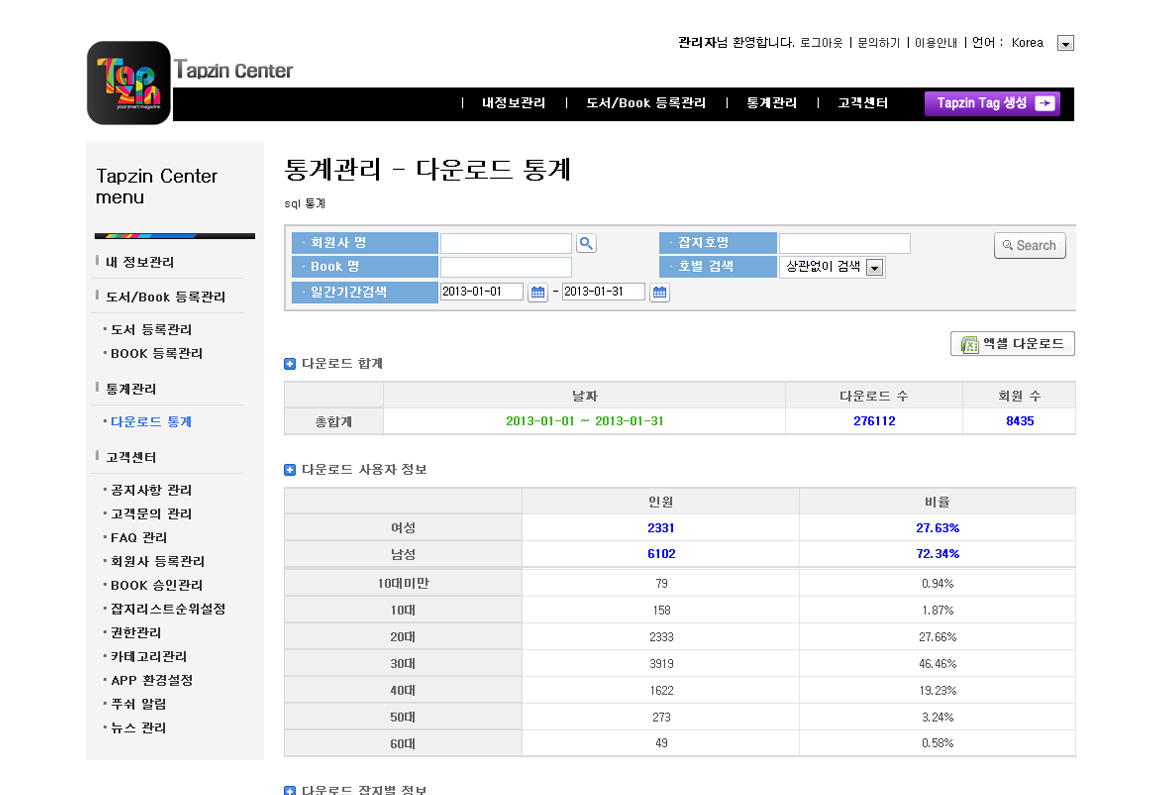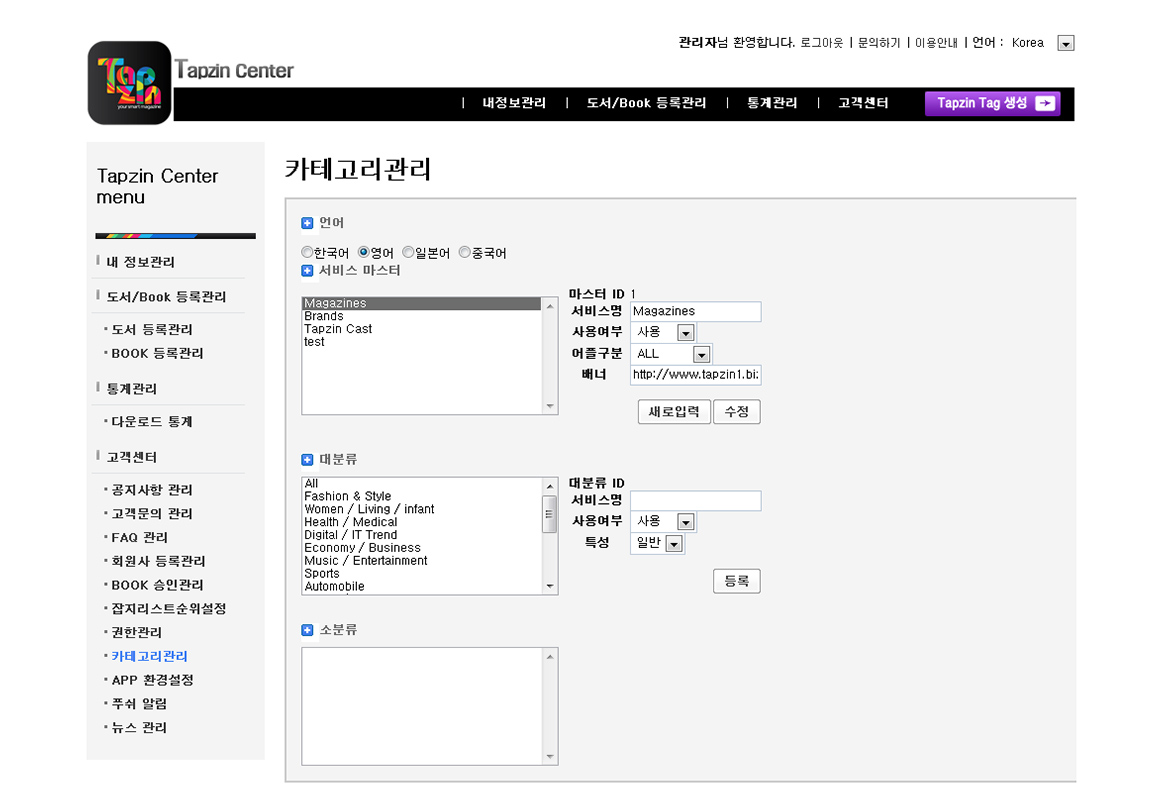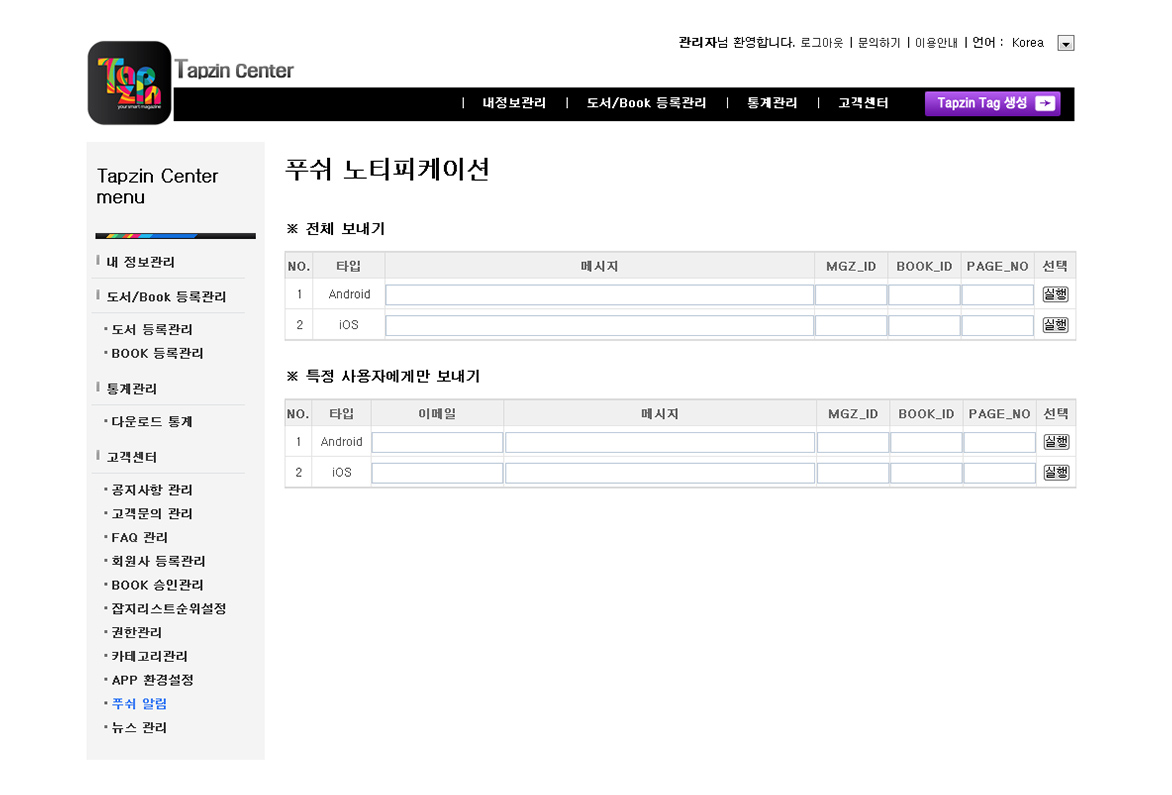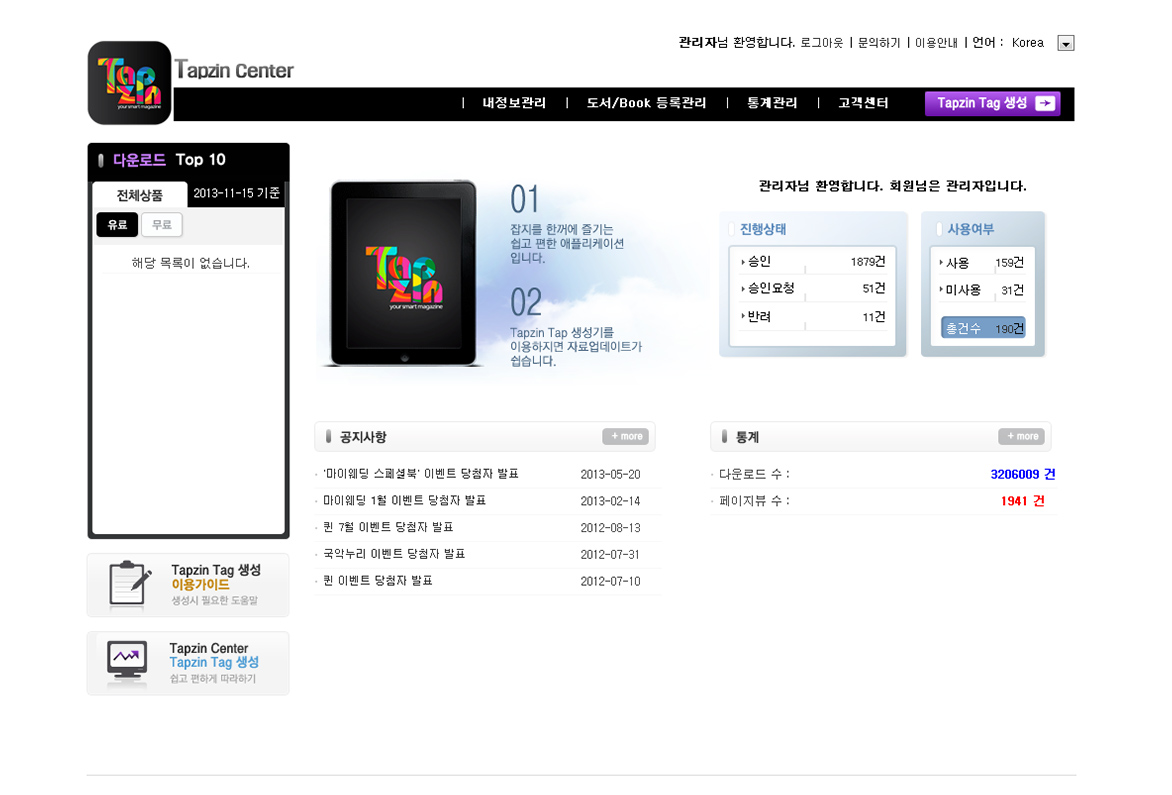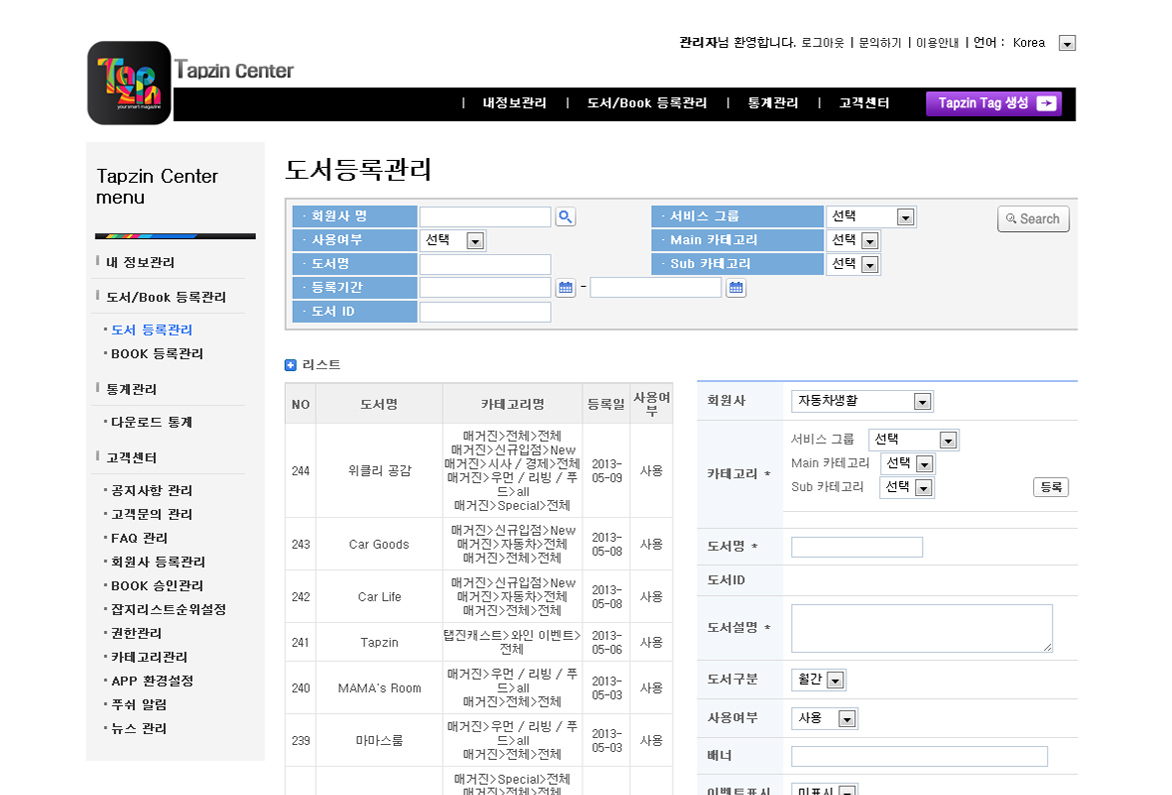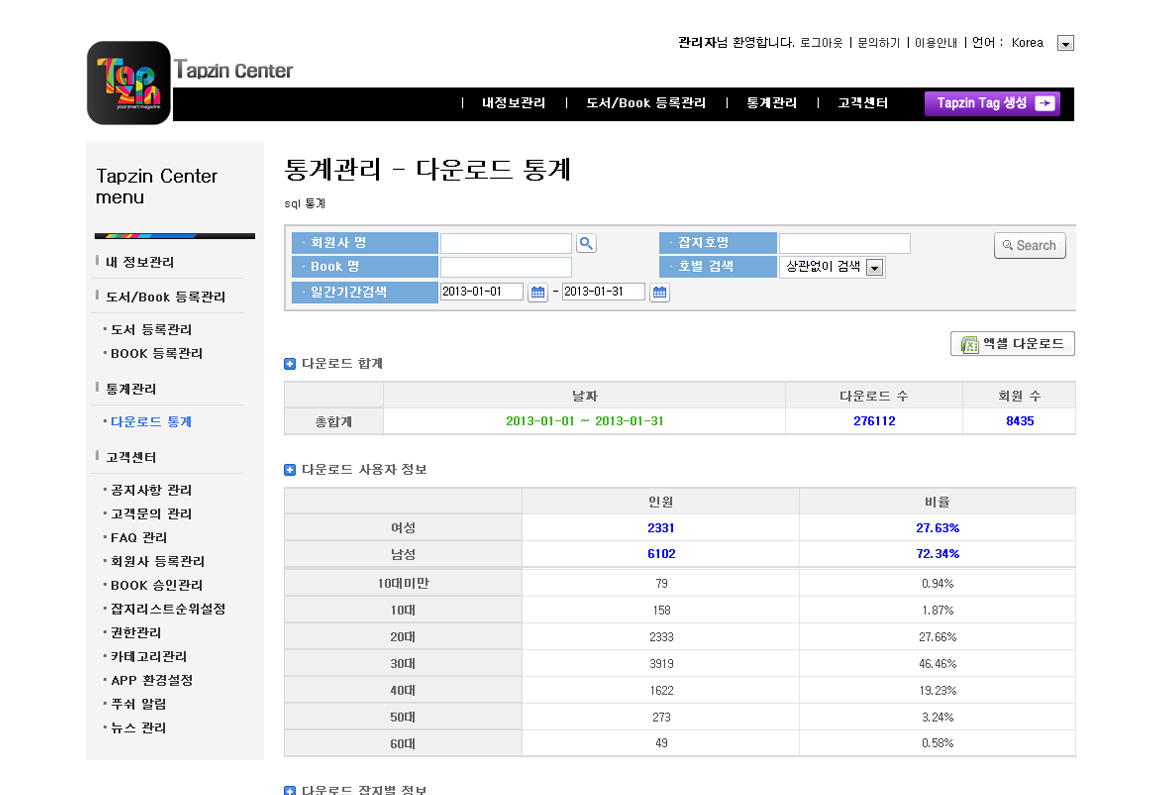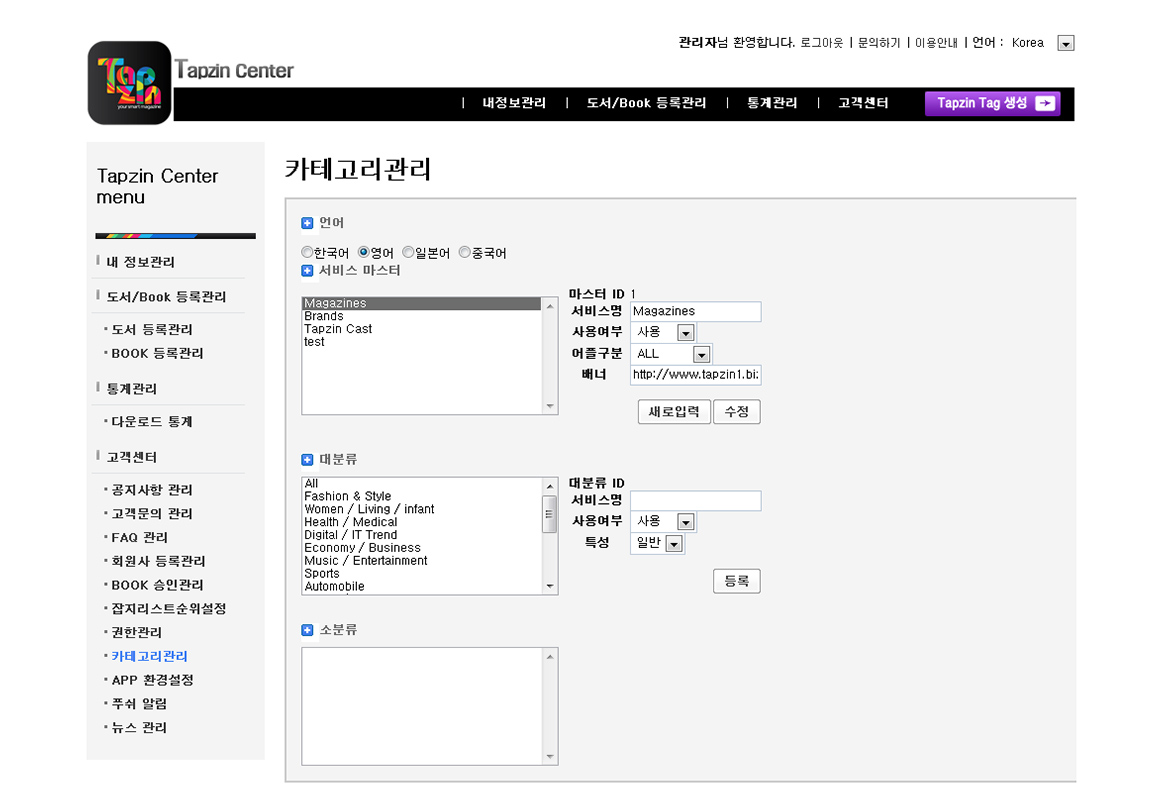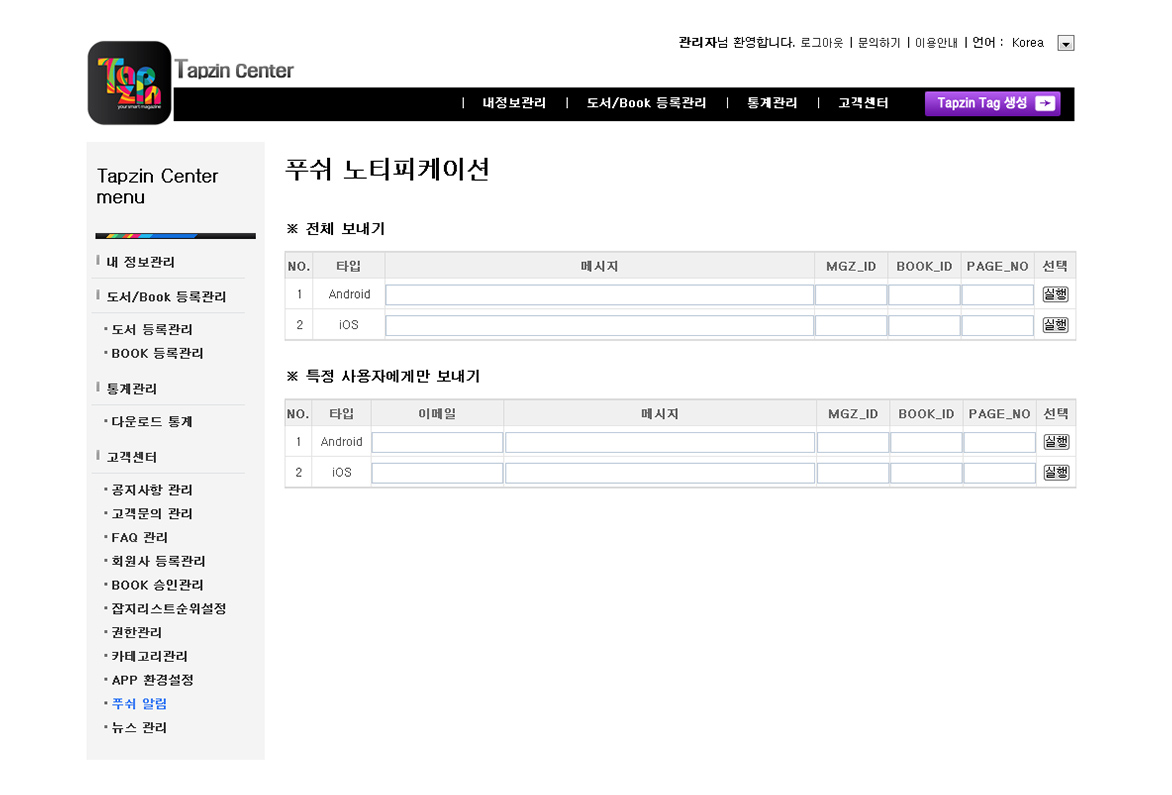 Previously, only Tapzin administrators were able to access the system and upload magazines every month and engage with the stats directly. The interface was not intuitive and the menu was not organized well, so it was hard to manage the content.
Restructure and Develop a Detailed Content Inventory
In order to allow each publisher access to the system, I restructured the entire platform from scratch, giving the internal team the authorization to access all channels while allowing each publisher to access only what made sense for them to access.

The images below are the part of the information architecture and detailed wireframes that I designed for developing the dashboard.
MANAGING PUSH NOTIFICATIONS WIREFRAMES
The wireframes above are partially translated. The original copy can be found here.
* The benefits of becoming a registered User:
At the earlier stages we had mostly focused on acquiring more users, there were not many distinguishable features that registered users benefited from (aside from being eligible for giveaways and special events). Based on user research, we added the "Favorite" feature on Tapzin V.2.0, which gives registered users the ability to save their favorite magazines and get notified when a new issue is updated.
We refined the push notifications service in order to send push notifications to specific users based on their age, gender, and the magazine that users subscribed through "Favorite" feature. This "targeted push notification" open rate increased engagement 23% compared to the previous "public push notification" to all users. Also it led users to visit the app regularly and secured active users.
MANAGING BANNERS WIREFRAMES